Trusted advice and insurance solutions to protect what matters most.
If you are looking for insurance in West Jefferson, Ohio, our independent agency can help you find the policy for your unique needs. We have over 100 years of experience serving the community of Central Ohio and beyond as an independent insurer.
CoverLink Is a Dedicated Independent Insurance Agency That Serves the People of West Jefferson
West Jefferson is a village located in Madison County, Ohio. You can count on CoverLink to be the insurance agency that you trust to guide you to the right coverage for the specific risks you face, no matter where you decide to settle down.
CoverLink is an independent insurance agency with over 100 years of experience providing satisfactory coverage to families and businesses in Ohio and beyond. Our team of expert agents works with you to educate you on the risks that you face based on your individual situation, making it easy to recognize what type of coverage you need and how much.
One policy does not fit all, nor should you be forced into choosing one that's designed for the masses and not for your unique needs. Here at CoverLink, we work with more than 30 different insurance carriers to find the policy that fits exactly what you need and within your means. When you work with us, the freedom of choice in your insurance policy allows you to rest assured that you will be covered.
Our agents aspire to be helpful and educational in order to make the process of obtaining coverage easier than ever. You will never have to worry about canceling old policies, we will do that for you! In fact, we do most of the heavy lifting for you so you don't have to worry about the paperwork.
You should always have an insurance agent that you can count on whenever you need, knowing that your policies cover your most important assets. Our agents can provide all this and more. We are passionate about protecting what matters most to our West Jefferson residents.
We Help West Jefferson Families and Businesses Find The Unique Coverage They Need Through Our Independent Insurance Agency
CoverLink is an independent insurance agency that's been serving Ohio for decades. People choose to partner with us — and stay with us — because of the excellent service we provide.
Whether you're looking for more options with your policies, an expert advisor you can trust, or just a hassle-free experience, our agents will make sure your family or business in West Jefferson is well taken care of. Interested in learning more about what we can offer? Reach out to us today to find out what a great insurance experience looks like.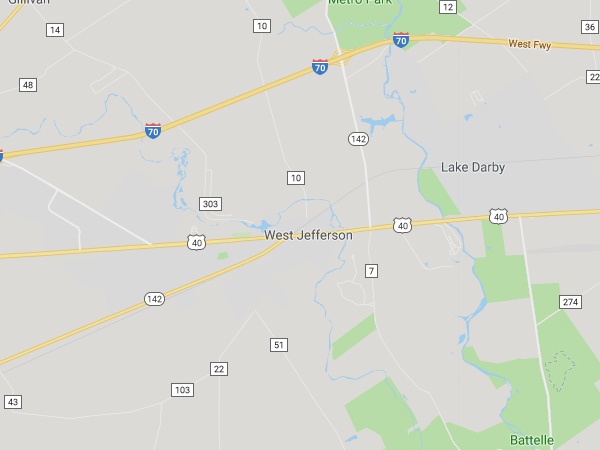 "Thanks to the team at CoverLink for your dedicated, personal service in providing my insurance solution. Your professional staff made the process quick and easy and provided superior coverage for my needs at a reasonable price."