Physicians Malpractice Insurance
Trusted advice and insurance solutions to protect what matters most.
Physicians Malpractice Insurance Protects Your Reputation
Historically, the malpractice insurance market in Ohio and markets we service nationwide have been somewhat volatile. And with average indemnity payments on the rise, it's never been more important for physicians and surgeons to have the strength of a malpractice insurance company known for aggressively defending their insured's reputations when a lawsuit arises.
Malpractice Insurance for physicians and surgeons is provided on two very different types of policies: an occurrence policy, and a claims-made policy. In today's insurance market, very few insurance carriers are willing to offer coverage on the occurrence form because of the long-tail liability exposure.
The term "tail" refers to the relatively long length of time that can pass between when a patient is treated, and when a claim actually occurs.
For example, a physician could treat a patient today and issue a clean bill of health. Seven years later, that same patient could be diagnosed with an aggressive cancer and determine that it should have been discovered seven years earlier. Depending on the type of policy form the physician was insured on, the claim could be handled differently.
Occurrence
An occurrence policy obligates the insurance company to pay for claims arising out of occurrences during the policy period regardless of when the claim is reported. The policyholder is covered for any incident that occurs during the term of the policy regardless of when the claim arising from the incident is reported to the insurance company. In some situations, the claim might be made many years after the incident occurred.
Since this policy provides coverage for claims that arise even after the policy has been canceled or non-renewed (as long as the claim occurred during the policy period), switching from an occurrence form to a claims-made form is a simple process. The occurrence policy will provide coverage for claims that occurred during the policy period and the claims-made form will provide coverage going forward from the date the occurrence policy was canceled or non-renewed.
Tip. Switching from an occurrence form to a claims-made form is easy because tail coverage is not an issue. The reverse is not so easy. If you're switching from a claims-made form to an occurrence form, you will likely have to purchase tail coverage. Discuss this with your agent.
If we use our previous example and the physician was insured on the occurrence form when the patient was treated, there would be coverage regardless of when the claim is made (assuming all other policy requirements were met), even years after the policy had been canceled.
Claims-Made
In the medical malpractice insurance market, the claims-made policy is the policy used by the overwhelming majority of physicians, surgeons, and hospitals. Since very few insurance companies still offer an occurrence policy for medical malpractice insurance, physicians tend to choose the claims made form. In addition, being on a claims-made form allows for a smoother transition from one insurance company to another for physicians, provided the new insurance company picks up the physician's retroactive date. So what is a claims-made policy?
A claims-made policy protects an insured against claims or incidents that are reported while the policy is in force. Normally, a claims-made policy provides coverage for acts occurring prior to the claims-made policy period (often referred to as prior acts coverage). When a retroactive date is used, prior acts coverage is provided from the retroactive date forward to the current policy period. Claims that occurred prior to the retroactive date are not covered on the claims-made policy. With a claims-made form, physicians are often concerned about their protection once they retire or cancel their policy. In this situation, tail coverage is available.
Tail Insurance
Tail coverage, also referred to as an extended reporting period, provides protection for claims that are filed after a claims-made policy has been canceled or non-renewed. This coverage is optional, and is most often used when the physician retires, moves out of state or switches to an occurrence policy.
Tip. Occurrence policies are easy to understand but with very few companies offering this coverage form, the cost can be very high. When considering a claims-made form, you need to review your retroactive date and address the tail coverage issue prior to purchasing the policy.
For more information about Physicians Malpractice Insurance, visit our Resource Center or contact one of our Licensed Advisors, we're here to help!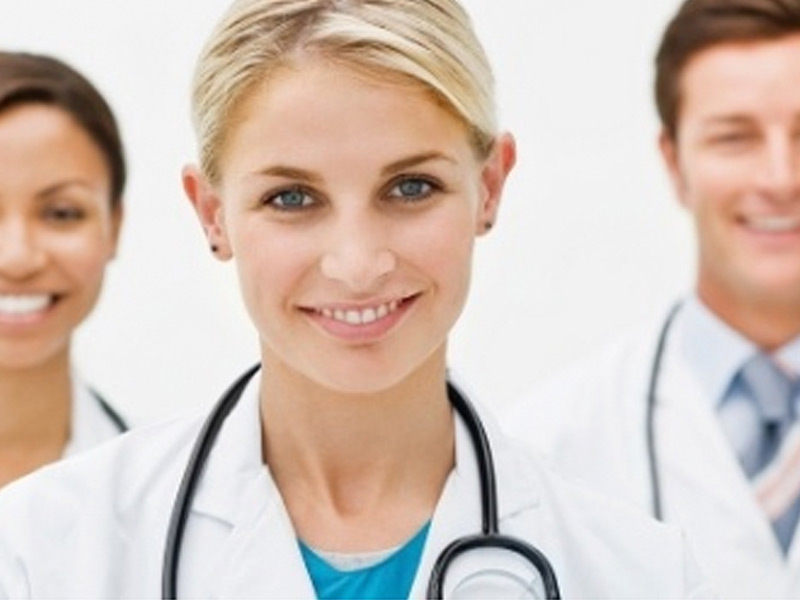 "I have been with CoverLink Insurance for over 20 years! Marilyn has always been available for any questions or urgent situations! When was the last time you called a business and an actual person answered the phone nowadays? CoverLink still understands the importance of personalized care. Thanks Marilyn and CoverLink for the awesome customer service!"
MELISSA PETERSON
Dublin, OH