Trusted advice and insurance solutions to protect what matters most.
Long-term Care Insurance, often referred to as LTC or LTI, is designed to provide financial security and peace-of-mind to those who require long-term medical care, whether in a nursing home or in-home care. Combine the skyrocketing cost of medical care with the fact that Americans are living longer than ever, and long-term care is becoming a reality for more consumers than ever before.
Consider the following scenario: You have a stroke. It is serious, but not fatal. After a few days or even weeks in the hospital, doctors are able to stabilize your condition and you are sent home. But you are paralyzed. You are unable to dress yourself, feed yourself and go to the bathroom without assistance. Basically, you need so-called custodial care 24 hours a day.
Question: Does your health insurance policy cover the costs of the care you need if this happens to you?
Answer: No, not at all.
So, if the previous scenario happens, what do you do? Well, if you don't have long-term care insurance, you pay for the care yourself.
Or, if you have few or no assets, the government pays for it through Medicaid. But if you do have assets and you need care that is custodial in nature, you could exhaust all your assets paying for this care, particularly if you need it for several years.
Many people mistakenly believe their health insurance covers custodial care. In fact, health insurance is mostly for critical care that gets you back (or close to) where you were before you got sick or were injured.
But some injuries and illnesses don't allow you to get fully healthy again. A stroke can leave you paralyzed for life. Alzheimer's is another good example.
Note. When people think about long-term care, they usually think of nursing homes. In fact, only 20% of long-term custodial care takes place in nursing homes. The remaining 80% is at home. About 90% of at-home custodial care is provided by family members or friends. As such, just because you need custodial care doesn't mean you will have extensive costs. However . . .
Note. More and more Americans will need long-term custodial care sometime during their lifetimes, and it isn't only the elderly who require custodial care. Currently, 40% of those who need such care in this country are younger than 65.
One in four people will enter a nursing home sometime during his or her lifetime. Further, of those who turned 65 in 1990, three out of seven will be in a nursing home at some point.
Custodial care, if it requires a professional or professionals, is definitely not cheap. Nursing home costs range from $40,000 to $80,000 a year. Home care costs anywhere from $10,000 to $30,000 annually.
Consider these costs when compared to your current asset base. And remember that you won't be able to earn much of a living, if any, when you require such care. More than anything else, the need for long-term care can cause life savings to evaporate.
Tip. Long-term care insurance can be a nice solution to this potential financial disaster. A good long-term care policy will cover custodial costs in nursing homes or at one's residence. A good policy will provide coverage if you are unable to perform one or more of what are known as "activities of daily living." Bathing. Dressing. Eating. Going to the bathroom. Transporting yourself in and out of bed.
Why Long-Term Care Insurance Seems Expensive…
Be aware, long-term care insurance is not cheap. Why?
Because insurers that sell long-term care coverage expect that they will have claims on one out of every three policies they sell. By contrast it takes, on average, about 1,200 homeowners policies to generate one claim. Further, claims on long-term care policies can cost insurers hundreds of thousands of dollars.
Depending on how old you are and how much coverage you buy, long-term care policies can cost anywhere from a few hundred dollars to several thousand dollars a year.
Tip. Because of the cost, the United Seniors Health Cooperative recommends you buy the coverage only if you meet these guidelines:
You have more than $75,000 in assets per person in your household.
Your annual income is at least $30,000 per person in the household.
You can afford the premium without significantly changing your lifestyle.
You could still afford the premium if it increases 20% to 30%.
Of course, you should talk to your agent about your options given your financial situation. In general, it probably doesn't make much sense to buy long-term care before you turn 50.
Tip. You can save money on the coverage by increasing the "deductible" or "elimination period," which is the time between when you need custodial care and when the coverage becomes effective.
You can buy policies with elimination periods of anywhere from 30 to 180 days or longer.
Another money-saving option is to buy a policy that provides coverage for a limited time, say two to five years. This, however, might not save you much because most nursing home stays are less than three years.
What You Should Look for in a Good Long-Term Care Policy
If you do make the decision to buy the insurance, you want to make sure you get coverages you need. Here's what to look for in the policies:
1. Cost-of-Living Adjustment (COLA) – This is especially important if you are likely to have the policy for a while. If your maximum daily benefit does not keep up with inflation, you could be paying a lot of money for a policy that provides a fraction of the coverage you will need 10 or 15 years from now.
2. Home Care – The policy should cover custodial care expenses incurred in your home. This home health care benefit is usually sold as a percentage of the maximum daily benefit in nursing homes.
Some experts counsel that this home benefit should be the same as the nursing home benefit because residential care is not necessarily cheaper than nursing home care. In addition, remember that if you move into a nursing home, the maintenance costs at your residence may be substantially reduced. Talk to your agent to determine what is best for you in terms of home care benefits given your residential circumstances.
3. No Hospitalization Requirement – Make sure the policy does not require a hospital stay before the benefits kick in. More than 60% of nursing home residents aren't hospitalized prior to being admitted to a long-term care facility.
4. Benefit Triggers – The policy should go into effect if you are unable to perform one or more "activities of daily living."
5. Dementia Included – The policy should provide coverage for "cognitive impairment," whether it is because of Alzheimer's or some other form of dementia.
When choosing a long-term care policy, you must consider your financial situation and whether you can afford the policy you want/need.
Tip. Take the time to talk to an agent who is an expert in long-term care coverage, and who can assess what policy will adequately fit your needs.
For more information about Long-Term Care Insurance, visit our Resource Center or contact one of our Licensed Advisors, we're here to help!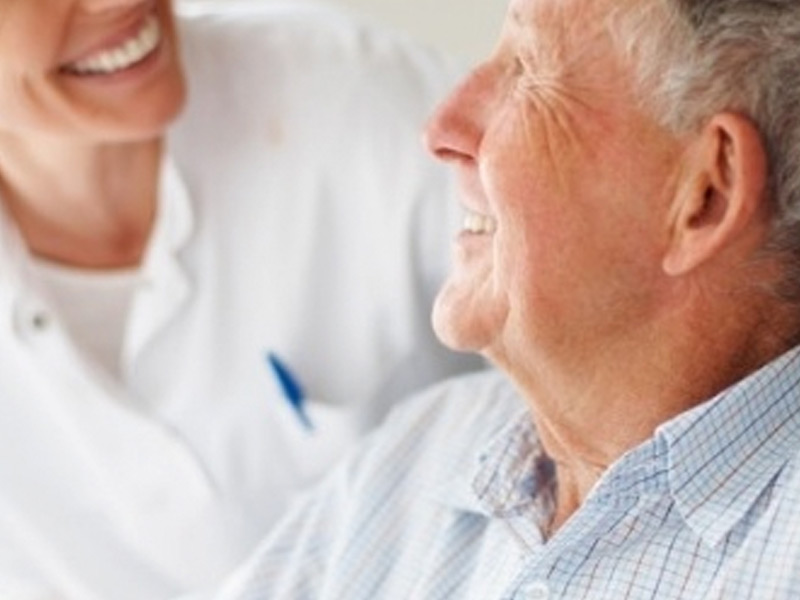 "I have been with CoverLink Insurance for over 20 years! Marilyn has always been available for any questions or urgent situations! When was the last time you called a business and an actual person answered the phone nowadays? CoverLink still understands the importance of personalized care. Thanks Marilyn and CoverLink for the awesome customer service!"
MELISSA PETERSON
Dublin, OH