Trusted advice and insurance solutions to protect what matters most.
Condo owners have a specific insurance policy that was designed just for their needs. It's commonly referred to as a Condo Insurance Policy, or as a HO6 in insurance lingo. As a condo owner, you have unique needs that differ from a renter and you need a policy to meet those needs.
Insurance for your condominium is very similar to homeowners insurance and renters insurance. In fact, a condo policy is essentially a combination of the two.
Generally, as a condo owner, you have more that you want to protect than just your personal property, such as clothing, furniture and electronics. However, most of the time, you don't have to insure the entire condo. So, you need a policy that has more coverage than a typical renters policy, but you don't need all the coverage that's usually included in a homeowners policy. That's why there's a specific policy that exists just for condo owners.
Tip. When it comes to deciding between Actual Cash Value and Replacement Cost, save yourself the headache and pay the few extra dollars a year for Replacement Cost.
As the owner of the condo, it's extremely important you understand your contract. Often, the requirements differ widely with respect to what you're responsible for insuring. The most common requirements are known as:
Bare walls in
In this situation, you the condo owner, are responsible for insuring everything from your walls inward. Among your other property, you should consider the cost of your appliances, flooring and counter tops when determining your amount of coverage.
All in
Under this policy, you are not responsible for insuring your fixtures and installations, therefore, your coverage limit will likely be less.
In addition to the type of coverage you need for your personal belongings and your condo unit, it's a good idea to review your contract to see what you're responsible for in the event of a large loss (such as a hailstorm that causes serious damage to all the condo units within your development). Many times, the contract makes each unit owner responsible for a portion of the loss. In this situation, you could be assessed a certain amount for damages even if your condo required no repairs.
Tip. Review the insurance section of your condominium contract thoroughly prior to signing. A small difference in wording can have a significant impact on the amount of insurance you need.
Once you've reviewed your contract, it's time to figure out how much protection you need. Most condo policies begin with the amount of coverage you need for your personal belongings and are then built upon that amount.
Tip. Don't forget about your expensive items such as jewelry, art and electronic equipment. Most insurance policies provide a very small amount of coverage for these items unless you list them specifically on the policy.
For more information about Condo Insurance, visit our Resource Center or contact one of our Licensed Advisors, we're here to help!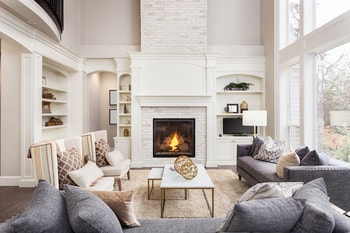 "Thank you so much for your help and everything you do for our insurance needs. I am very happy and satisfied with CoverLink services. Everyone that works at CoverLink is very friendly and helpful."
TOM & SUSAN BATTLES
Kenton, OH