Employment Practices Liability Insurance (EPLI)
Trusted advice and insurance solutions to protect what matters most.
Employees have certain legal rights while working for their employer and sometimes, an employee feels these rights have been violated. If the employee files a lawsuit alleging things such as sexual harassment, discrimination, wrongful termination or breach of an employment contract, Employment Practices Liability Insurance can help protect the financial assets of the business.
As the number of employment practices claims have increased, so have efforts to find coverage for employment related claims under existing policies.
This included searching for coverage within Business Liability Insurance. These efforts were not very successful as claims were routinely denied because coverage was specifically excluded.
The insurance industry's answer was to develop Employment Practices Liability Insurance (EPLI). Often when new insurance coverage is introduced, it encourages more claims. Interestingly, EPLI coverage has reduced the number of charges made against employers. This is due to an awareness of employment-related problems and the efforts to control them.
Insurance companies have tried combination policies before. Insurers added EPLI coverage to Directors and Officers Liability policies, but this does not become the common approach to employment practices insurance. Today, most insurance companies offer EPLI as a stand-alone policy. It's often one piece in the protection portfolio for the business; the firm's Comprehensive Business Liability Insurance policy being another critically important piece. Endorsements have been offered to add EPLI to certain Business Owners Policies.
If there is a coverage trend today, it leans towards a management liability policy. This includes:
Directors and officers coverage
Professional liability
EPLI
Today you'll either have the ISO coverage form or a separate EPLI policy.
Just What Are Employment-Related Practices?
EPLI covers the following:
acts of wrongful termination
demotion
negative evaluation
discrimination based on factors such as sex, race, and religion
These risks are usually preventable through management risk control efforts. Insurance companies offer risk management help. They can train management and employees to prevent poor employment practices.
Tip. Compare EPLI policies for inclusion of the employment practices you want covered by insurance. In today's market, the available EPLI policies vary widely in the covered practices.
An EPLI policy probably will exclude:
civil or criminal fines
fraud
malicious acts or omissions
Workers Compensation situations, and
Americans with Disability Act problems (often)
If ADA problems are covered, the costs of creating proper conditions for the disabled won't be covered.
Unusual Features of EPLI
Defense costs may or may not be covered by EPLI. The ISO coverage form provides for a Co-Payment feature. This requires the insured to pay a percentage share of defense costs. You can find this feature on the Declaration page. In some policies, the defense costs are included in the policy dollar limits. This reduces the dollars available for claim payments.
Tip. Defense costs can accumulate quickly. Consider how your policy covers them.
A deductible is a common EPLI feature. Deductibles, co-payments and similar devices encourage employers to work on loss prevention.
Another area of concern is "who is insured." The firm is covered, no question. But the stockholders or the general employees? Not as likely. The Directors and Officers policy may cover stockholders. Non-supervisor or manager types are on their own if sued. However, it is possible to cover stockholders and general employees. How? Use an endorsement.
EPLI policies are "claims made" policies, not an occurrence policy. Why is this important? Because you need to pay careful attention to the extended reporting period allowed for reporting claims. A short period can be built in an EPLI policy. You also have the opportunity to buy a longer time period for reporting. Your agent can help you with these decisions.
For more information about Employment Practices Liability Insurance (EPLI), visit our Resource Center or contact one of our Licensed Advisors, we're here to help!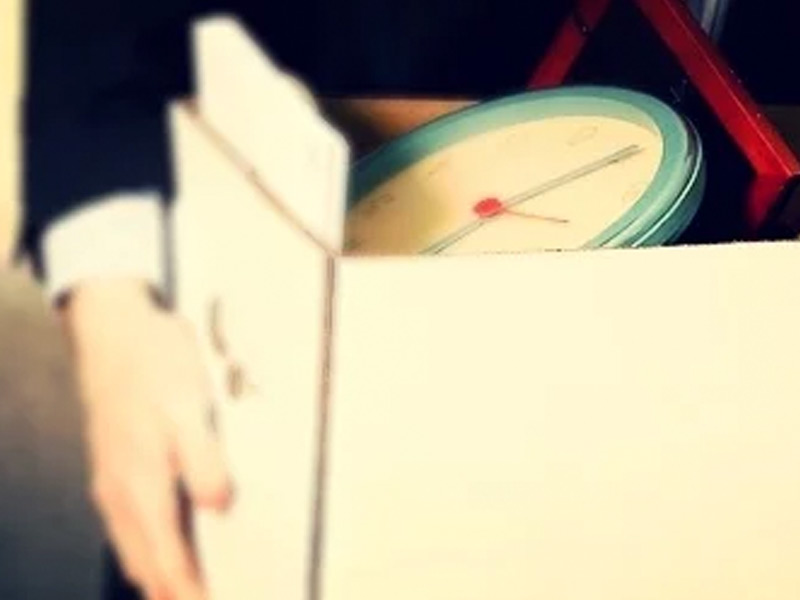 "I have been with CoverLink Insurance for over 20 years! Marilyn has always been available for any questions or urgent situations! When was the last time you called a business and an actual person answered the phone nowadays? CoverLink still understands the importance of personalized care. Thanks Marilyn and CoverLink for the awesome customer service!"
MELISSA PETERSON
Dublin, OH