Trusted advice and insurance solutions to protect what matters most.
Find a Life Insurance Policy That Fits Your Needs
Life Insurances is often referred to as final expense insurance. However, there are numerous types of insurance, and many different uses for life-insurance.
Life-insurance is a simple concept – you buy a policy that pays to your beneficiary or beneficiaries when you die – but the decisions of what kind of life-insurance to purchase, how much of a death benefit and how much you pay are extremely complex.
Note. There are more than 2,000 companies selling life-insurance in this country. Some are very good, financially solid companies; others are not so sound. A company's financial strength is vitally important to you because hopefully, no one is going to collect on your life-insurance for a long time, but when the time comes, you want the insurance company to be around, and able to pay your beneficiaries.
You want to make sure your life insurer will be around for the long haul. How do you do this? You can consult with an experienced insurance professional, which is probably your best bet, or you can look at how various independent organizations "rate" the life insurers you are considering. Ratings are like school grades, A+, A, A-, B+, etc. In general, it's wise to stick with companies that are rated A or better by most rating organizations.
Uses of Life Insurance
Life insurances tends to fall into two categories:
Protection: this type of life-insurance is designed to "protect" the beneficiaries by way of a payment in the event the insured person dies. The most common type of "protection" life-insurance is referred to as Term Insurance
Investment: these types of life-insurance policies can still provide a death benefit, but their primary objective is to produce an investment gain. Common types of "investment" life-insurance policies are Whole Life, Universal Life and Variable Life
For more information about Life insurances, visit our Resource Center or contact one of our Licensed Advisors, we're here to help!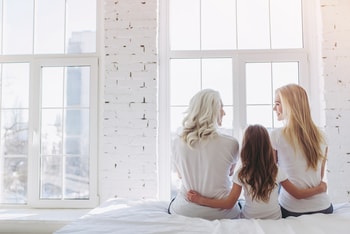 "I have been with CoverLink Insurance for over 20 years! Marilyn has always been available for any questions or urgent situations! When was the last time you called a business and an actual person answered the phone nowadays CoverLink still understands the importance of personalized care. Thanks Marilyn and CoverLink for the awesome customer service!"
MELISSA PETERSON
Dublin, OH