Flood Insurance for Businesses
Trusted advice and insurance solutions to protect what matters most.
If your business is on the Ohio River, or near any body of water for that matter, chances are you've researched flood insurance… or at least thought about it at some point because you're in a high hazard area that's prone to flooding. But did you know that nearly 20% of flood insurance claims come from moderate to low-risk areas?
Many Ohio businesses believe coverage for losses caused by flood are covered under their business insurance policy or property policy… unfortunately, they're not. Losses caused by a flood are customarily excluded on these policies.
For most businesses, this is not a major concern. How likely is Ohio to have a flood, right? But who expects to have a loss of any type? Most businesses don't plan on having a loss and filing a claim under their insurance policy. However, when a loss does occur, even a flood loss, you don't want to be on the hook for the entire loss amount.
Luckily, flood insurance is available in the State of Ohio. The state is divided into floodplains (essentially, how likely a certain area is to flood), and those areas more prone to floods are likely to purchase flood insurance. However, the Ohio Insurance Institute estimates that only 10% of the structures in Ohio's floodplains are protected by flood insurance.
Tip. Find out what floodplain you're in. Many businesses don't realize how susceptible their property is to flood.
Flood insurance is provided by the National Flood Insurance Program so there are standard restrictions and guidelines when it comes to purchasing a policy. Make sure you talk to an experienced insurance agent that can help you purchase the policy that's best for you and your business.
Tip. The National Flood Insurance Program estimates that 90% of all natural disasters involve flooding so it's certainly a coverage to consider when reviewing your overall protection.
If you would like to speak with one of our licensed advisors about the idea of adding a flood policy to your insurance program, we're here to help!
To learn more about your insurance protection, visit our Resource Center.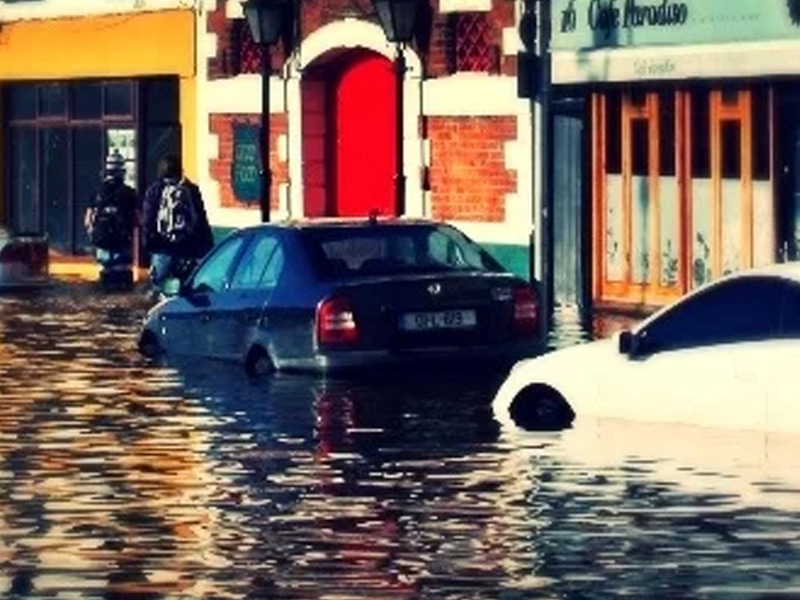 "I have been with CoverLink Insurance for over 20 years! Marilyn has always been available for any questions or urgent situations! When was the last time you called a business and an actual person answered the phone nowadays? CoverLink still understands the importance of personalized care. Thanks Marilyn and CoverLink for the awesome customer service!"
MELISSA PETERSON
Dublin, OH