Trusted advice and insurance solutions to protect what matters most.
Personal Insurance Coverage for What Matters Most
All too often, individuals and families are not adequately protected or properly prepared at the time of a loss. Some studies estimate that over 70% of American homes are underinsured. Learn more about how you can protect you and your family thanks to our personal insurance coverage options below.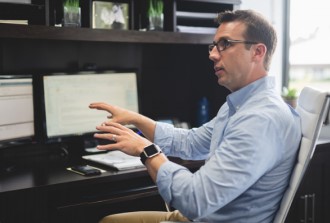 Auto Insurance is often thought to be a commodity; nothing could be further from the truth. Hundreds of insurance companies provide auto insurance to consumers, and each has its own unique coverages.

Many consumers make the mistake of believing their boat, and their liability for injuries to others while operating their boat, are covered by their homeowners or renters policy.

Condo owners have a specific insurance policy that was designed just for their needs. It's commonly referred to as a Condo Insurance Policy, or as an HO 6 in insurance lingo.

The purpose of Disability Income Insurance is to provide financial resources to you if you become sick or injured, and cannot work for a period of time.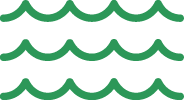 Flood Insurance is a relatively simple policy; it only provides coverage for losses resulting from a flood. Nationwide, it's estimated that only 20% of American homes at risk of a flood actually have flood insurance.

Homeowners Insurance provides two broad categories of coverage. First, it protects your physical possessions such as your house and your contents. Secondly, it covers your liability

Individual Health Insurance
Consumers are facing a challenge when it comes to their healthcare. With the drastically escalating cost of healthcare expenses, the thought of tackling the issue without health insurance can seem overwhelming.

Jewelry Insurance is sometimes referred to as Inland Marine coverage, or even a jewelry floater. Protect high-value items easily susceptible to theft, disappearance or destruction.

Life Insurance is often referred to as final expense insurance. However, there are numerous types of life insurance, and many different uses for life insurance.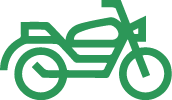 Insuring your motorcycle is simple, whether you're riding a sport bike, big cruiser or custom bike. The key is to make sure you're protected before you hit the road.

Named Non-Owned Auto Insurance in Ohio fills a very specific need. For example, ever find yourself in a situation where you don't actually own the vehicle you're driving on a regular basis

Personal Umbrella Insurance
Umbrella policies are typically available in increments of $1 million, and are designed to provide coverage over and above that which is provided by other liability policies, such as home and auto insurance.

If you're like many pet owners, you consider your animals members of the family—their quality of life and health are extremely important.

Rental Dwelling Insurance
Often referred to as Landlord Insurance, is a policy specifically designed to meet the needs of those who rent out a home they own.

Renters Insurance in Ohio continues to be an overlooked, yet cost-effective option when it comes to protecting your personal belongings.