Trusted advice and insurance solutions to protect what matters most.
At CoverLink, we believe our purpose – why we do what we do – is just as important as what we do. Everything our brand stands for, and at times what we stand against, should reinforce this purpose. This belief that people are more important than policies. That doing the right thing for our clients, our partner carriers and our colleagues is just as critical today as it was back when our business began in 1920. So, if you're interested in learning more about the CoverLink name, read on.
The CoverLink name is comprised of two words: Cover and Link.
Cover
Because it's what we do.
One definition of cover is to afford protection or security. Another is to guard from attack.
We put serious brainpower into quantifying what we do in a single word, and cover was the perfect fit. Because we guard clients from attack and we afford protection or security when they need us most.
Link
Because it's what we believe.
Link can be defined as the relationship between two things or situations, especially where one affects the other. It also serves to connect one part of a thing with another. Put simply, it unites.
According to Matt Simon, President of CoverLink, "We believe we represent that 'link' in our clients' lives that affords protection – we fully recognize that clients have many components and facets to their lives and that we're just one small part. But, it's a part that represents significant responsibility because clients trust us to protect everything that's important to them. That's a responsibility we take very seriously."
The term link was also incredibly important to us because from the time of our founding in 1920, we've always lived by our three core values; our three C's:
Always do what's right for our clients
Always do what's right for the insurance companies we're partnered with
And always do what's right for our colleagues
While so much has changed in the past 100 years, and undoubtedly, much will change over the next 100 years, our belief is that if we constantly adhere to these three values, we'll continue to be successful. In fact, we believe our very existence depends on our adherence to these values, which is just one reason why the name CoverLink resonates so well with us. It further reinforces that the three values that have served us so well as our guiding light the past 100 years will remain unchanged as we forge ahead and embark on our next 100 years. So whats in a name.
Walk the walk…
But of course, without action to backup what we've articulated about our name, it's little more than words on a page. The fact is, we need to do more than talk about our values – we actually need to live by them. And even better, we'd prefer just to have our clients do the talking for us. Take a look at the types of experience CoverLink clients are accustomed to receiving from our team. And if it seems like our values align with yours, perhaps it's time we chat. After all, every consumer deserves to be treated like a person rather than a policy.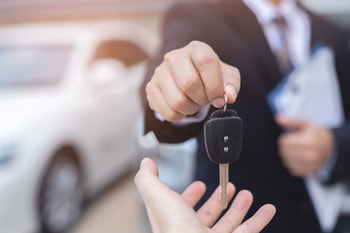 Thanks to the team at CoverLink for your dedicated, personal service in providing my insurance solution. Your professional staff made the process quick and easy and provided superior coverage for my needs at a reasonable price.

The entire team at CoverLink is a pleasure to work with! I have been with them for many years, and know that whenever I have a question or issue arise, they are just a call away. They are a company you can count on!

We have worked with the professionals at CoverLink for many years, and they continue to play an integral role in the efficient, profitable operation of our business. CoverLink has always provided sound, essential advice to help advance our business forward.

I trust CoverLink with all of my insurance needs. I knew I was making the right decision when I received a phone call from my agent before paperwork was even signed after a storm had come through our area. I've never had an agent do that before. That's caring.