Trusted advice and insurance solutions to protect what matters most.
Homeowners Insurance Brings You Peace of Mind
Homeowners Insurance provides two broad categories of coverage. First, it protects your physical possessions such as your house and your contents. The second type of coverage provided is referred to as liability coverage, which is a policy that can protect you for claims made against you by a third party in the event you injure them, or damage their property.
Fire insurance – that's what this used to be called because a fire was one of the few losses covered by the policy. It's now more commonly referred to as homeowners insurance or home insurance.
Fact. Now, a homeowners insurance policy covers a lot more than just losses resulting from fires. The policy covers theft and burglaries. If high wind blows your roof off, you have coverage. If someone comes to your home and slips on your hardwood floor, or anywhere else in the house, you have coverage if this person decides to sue you.
Unlike your auto, your home is not as susceptible to losses stemming from reckless human behavior. Drunk or negligent drivers aren't as much of a menace.
But your home is susceptible to Mother Nature.
Note. Unfortunately, the standard homeowners policy does not provide coverage for some of Mother Nature's acts.
Example. Let's say steady rains cause that nearby creek or river to rise over its banks, sending water throughout your neighborhood, including into your basement. Your homeowners policy doesn't cover flooding, so if this water causes damage, you'll have to pay for any repairs that are needed, unless you have a separate flood insurance policy.
Example. Let's say the land on which your residence sits starts to move, for one reason or another. Your foundation cracks, even collapses. Again, your homeowners policy won't cover this. You need a separate policy, usually called "difference in conditions," that covers landslides and certain other earth movement.
Example. Let's say you live in a region prone to seismic activity. An earthquake hits your community, badly damaging your house. Again, this is not something covered by your homeowners insurance. You need a separate earthquake insurance policy.
For more information about Homeowners Insurance, visit our Resource Center or contact one of our Licensed Advisors, we're here to help!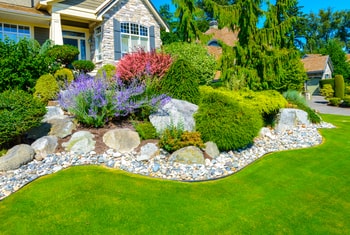 "I have been with CoverLink Insurance for over 20 years! Marilyn has always been available for any questions or urgent situations! When was the last time you called a business and an actual person answered the phone nowadays? CoverLink still understands the importance of personalized care. Thanks Marilyn and CoverLink for the awesome customer service!"
MELISSA PETERSON
Dublin, OH