Trusted advice and insurance solutions to protect what matters most.
Your Auto Insurance Search Starts with the Right Agent
Auto Insurance is often thought to be a commodity; nothing could be further from the truth. Hundreds of insurance companies provide auto insurance to consumers, and each has its own unique coverages. More importantly, each has its own exclusions – meaning the types of claims they won't pay for. Now more than ever, you need a Trusted Advisor to make sure you have the coverage you need.
There are several ways you can purchase insurance for your car(s). You can buy it over the Internet at literally hundreds of different web sites. You can call a 1-800 number and buy it over the phone directly from an auto insurance company. You can call an insurance agent. In some cases, you can buy it at your bank or credit union.
It's not surprising you can buy it in so many ways. After all, there are hundreds of insurance companies that sell auto coverage in your area. How do these companies differentiate themselves? Some brag about their superior service when you have a claim. Some tout how easy it is to buy from them. But often, auto insurance companies try to compete on price, just as if you were buying a plane ticket, a gallon of gas or a cup of coffee.
Tip. Some people believe auto insurance is just a commodity. It's not.
You're not buying a cup of coffee. You're protecting your financial well being, and the choices you make could affect you for the rest of your life.
But before explaining how complex auto insurance products can be, let's talk about price. It's pretty complex too.
No Insurance Company has the Lowest Price for Everyone
Note. No auto insurance company – no matter what it says in its ads – offers the lowest price for every driver in every location. There are companies that are often among the lowest. And there are companies that are usually among the highest. But no company is the lowest for everybody.
Tip. Also, be aware that prices fluctuate. Sometimes companies "buy the market" with low prices to gain new consumers, then their prices gradually – or not so gradually – sneak up.
They also have to change prices based on their profitability, losses and other factors.
Every company has a slightly different appetite for the risks it wants to take on. Some insurers want only very good drivers who have no tickets and no accidents. Some companies, believe it or not, actually want bad drivers. In fact, these companies specialize in insuring people with poor driving records.
Some companies target drivers who live in certain areas. There are insurers that really like doing business in big cities, and there are others that would prefer to stay away from highly populated areas.
Tip. Remember that sometimes "you get what you pay for." The cheapest option may not provide you or your family with the best protection. The saying goes, "you don't need insurance until you have a claim." When you do have a claim – something that goes wrong – that's a terrible time to discover you don't have adequate protection!
If you think auto insurance is a commodity, consider this:
A person with a good driving record will pay 3, 5, even 10 times less than a driver with a couple of tickets, an accident, or one who has been convicted of driving under the influence.
Compare that scenario with the same two drivers buying a gallon of gas from the same gas station. Are there any factors that would cause one driver to pay more than the other for the same gallon of gas?
Example. Auto insurers are all over the map on prices in a given area. Say you live in a relatively rural area and you have a good driving record. One insurance company might charge you $500 a year for a policy that provides most every coverage available. Another insurer might charge you $1,500.
As you can see, it can pay to work with an Insurance Advisor the takes the time to understand your unique situation, and your specific needs. Regardless of how you purchase your auto insurance, just be sure:
You really understand the different coverages in your policy, or,
You have an agent you really trust who can examine coverages and prices for you.
For more information about Auto Insurance, visit our Resource Center or contact one of our Licensed Advisors, we're here to help!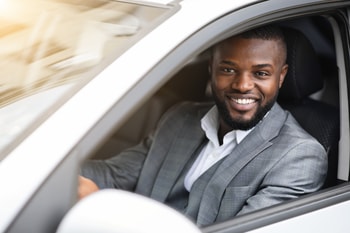 "Thanks to the team at CoverLink for your dedicated, personal service in providing my insurance solution. Your professional staff made the process quick and easy and provided superior coverage for my needs at a reasonable price."