Trusted advice and insurance solutions to protect what matters most.
Jewelry Insurance is sometimes referred to as Inland Marine coverage, or even a jewelry floater. While terminology can vary, the desired result is the same: to protect high-value items easily susceptible to theft, disappearance or destruction. Since jewelry is highly portable, and can have a significant value depending on the specific item, it's often insured separately to provide the broadest protection available.
All too often, insurance consumers don't realize coverage for their jewelry is extremely minimal on their home, renters or condo insurance policy. In fact, some policies might not provide any coverage for certain items.
Tip. Review your policy thoroughly or have your agent tell you how much coverage you have for your jewelry.
What's the need?
Consider this situation: you come home from work one evening to find your house burglarized. What do you think the thieves took first? They tend to grab the high-value items that are easily portable. Which most often translates to your jewelry.
Many people don't realize how much jewelry they have accumulated until it's too late. But it doesn't have to be complicated… most of the time, jewelry is very easy to insure. A simple change to your homeowner's policy adding the jewelry you want to be insured is often all it takes. But you have to make the change before the item is lost, damaged or stolen. Insurance companies aren't in the habit of reimbursing you for the jewelry you neglected to tell them you had and wanted to have insured.
In addition, jewelry items tend to increase (or appreciate) in value over time, so that watch purchased ten years ago for $800 could be worth thousands today. Because of appreciation, most insurance companies will request a recent appraisal of high-value jewelry items that you would like to insure, just to make sure the amount of coverage they're providing is enough.
What's the cost?
Many consumers mistakenly think the cost of jewelry insurance is extremely high. The fact is, the premium is usually between 1% and 2% of the appraised value, which means you could insure a jewelry item valued at $10,000 for as little as $100 per year.
If you're concerned about your jewelry coverage, or lack thereof, we're here to help! To learn more about your insurance protection, visit our Resource Center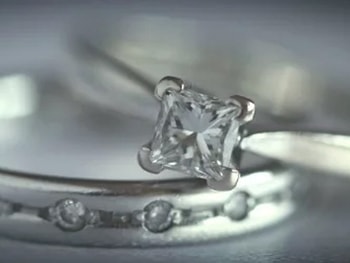 "I have been with CoverLink Insurance for over 20 years! Marilyn has always been available for any questions or urgent situations! When was the last time you called a business and an actual person answered the phone nowadays? CoverLink still understands the importance of personalized care. Thanks Marilyn and CoverLink for the awesome customer service!"
MELISSA PETERSON
Dublin, OH