Trusted advice and insurance solutions to protect what matters most.
What Our Clients are Saying…
We believe it's our responsibility to safeguard the people we care about, and we love when clients tell us how we're doing.
Mark & Sharon Koons
Bellefontaine, OH
The staff at CoverLink has been truly exceptional in providing prompt, courteous and professional service.  They were able to accommodate my insurance needs while in the process of closing on my previous residence.  Thanks for all the outstanding service!
Coughlin Concrete
Michael Coughlin, Founder & Owner
CoverLink has always done an outstanding job taking care of us at Coughlin Concrete. Meg Barton is always there when we need anything changed on our policy, certificates sent to other contractors or general insurance inquires. We have been carrying CoverLink for quite a few years now and it was one of the best business decisions we have made. We have, and will continue to recommend this entire team to anyone looking for insurance needs.
Kevin Brletic
Dublin, OH
Thanks to the team at CoverLink for your dedicated, personal service in providing my insurance solution. Your professional staff made the process quick and easy and provided superior coverage for my needs at a reasonable price. I look forward to a long and satisfying relationship.Dublin, OH
Eric Deslandes-McKoy
Urbana, OH
Whenever I see the staff out in public, they greet me as if I'm one of the family. I'm always encouraging my friends and family to give CoverLink Insurance a call for service. Keep up the good work.
Elizabeth Fraim
Indianapolis, IN
CoverLink is excellent in terms of customer service. Willing to listen, offer solutions & make the process of changing insurance companies as simple as possible. Very pleased thus far.
Tom & Susan Battles
Kenton, OH
Thank you so much for your help and everything you do for our insurance needs. I am very happy and satisfied with CoverLink services. Everyone that works at CoverLink is very friendly and helpful.
Marjorie Gillespie
Newark, OH
Our stress factor was significantly reduced when the competent staff at CoverLink transitioned our coverage from another company. Thank you for your personal and prompt research to answer a myriad of questions. It was delightfully simplified.
Lucretia & Tom Grogan
Bellefontaine, OH
After a frustrating claim with a previous insurance agent, I searched for a new agent that would take care of my needs without arguing with me. I called CoverLink Insurance to get a quote. The service was simply outstanding. I had a quote for two policies within hours of my request. The staff was in constant communication with me and adapted to my busy work schedule. After several drafts and changes to my proposed plan and a dozen emails later I had a plan that was perfect for my needs. The staff answered my questions literally in the same hour that I requested information. That's not where my service stopped… CoverLink even canceled my other policy for me! I will never have to deal with unpleasant people or poor service from an insurance agency again. THANK YOU for changing my perception of insurance agents and making the insurance renewal process a pleasant experience!
Sue Crawfis
Bellefontaine, OH
Our family has been with CoverLink Insurance since we moved to Bellefontaine in 1974 They have become a company that we have come to love, depend on for our insurance coverage and for their integrity and timeliness Whenever we have needed their help, they have always, always been there to guide us, explain our best options as well as to help us decide on the best insurance for our needs. The best part of their always being there is that my needs are and continue to change and they are always just a phone call away. I honestly have no worries regarding my insurance coverage. Long time friends at CoverLink.
Melissa Peterson
Dublin, OH
I have been with CoverLink Insurance for over 20 years! Marilyn has always been available for any questions or urgent situations! When was the last time you called a business and an actual person answered the phone nowadays? CoverLink still understands the importance of personalized care. Thanks Marilyn and CoverLink for the awesome customer service!
Ear, Nose & Throat of Springfield
Annette Szempruch, Practice Manager
I just wanted to thank you again for the entire process of working with us and the changes to our malpractice insurance. Throughout this process, you have always been forthcoming, honest and available. It is always highly appreciated dealing with a company that bases integrity as a virtue in their business dealings. We look forward to our business relationship.
Bellefontaine OB/GYN
Dr. Jay E. Meyer, M.D., Dr. Janet L. Zurovchak, D.O., Kelley Dyer, CNM-RN, Dr. Jeffrey J. Barrows, D.O.
In a day where it seems practices and individuals change insurance companies for a few dollars, it's refreshing and rewarding to have an insurance company that provides products and services second to none!
We have worked with the professionals at CoverLink Insurance for many years, and they continue to play an integral role in the efficient, profitable operation of our business. Through the changes we have experienced over the years, CoverLink has always provided sound, essential advice to help advance our business forward. They even found a way for us to receive a bonus from our insurance company upon retirement!
It's so very rare to find a business that is not only willing to help and answer all questions, but consistently goes above and beyond to help their clients. Because of the strong relationship CoverLink has with the insurance companies they represent, they're able to provide us with superior coverage at a very affordable premium.
As physicians and business owners, we continue to trust CoverLink Insurance to protect what matters most to us; our assets, our business, and most of all, our reputations. We recommend CoverLink, without hesitation, to any physician who is searching for a professional insurance representative that will work diligently to provide peace-of-mind and excellent service for a very affordable investment. Thank you for your continued efforts to provide the proper insurance that is absolutely essential to us personally, and to our business.
Travel & Immigration Clinic Inc.
Dr. Ronald J. Bloomfield, M.D., President
I appreciate your efforts, the time you spent working to understand my practice, and the service you provided for my medical malpractice insurance needs. As a physician and a business owner, I'm grateful to work with a company that is concerned about my needs and about finding solutions to best protect all that's important to me.
While I don't enjoy the process of handling malpractice insurance issues, you were extremely efficient and made the process of changing my insurance seamless. Not to mention, you significantly improved my coverage without increasing my premium. Thank you for all your hard work. I look forward to continuing our business relationship.
Center for Osteopathic Manipulation & Healthcare Inc.
Dr. Theodore R. Jordan, D.O., President
I wanted to thank you for taking the time to thoroughly review my medical malpractice needs, provide sound, common-sense solutions, and handle the entire process with complete professionalism. Your honesty and sincere interest in helping me secure the best coverage is greatly appreciated.
I highly recommend CoverLink Insurance to any physician who is searching for an advisor that will provide value-driven recommendations to significantly improve their malpractice coverage. I don't have time to review the complex policy language, but I know my coverage is extremely important for my practice to continue operating successfully. That's why I rely on CoverLink to provide the very best coverage tailored to my individual needs.
If I ever need to use my malpractice insurance, I want to know my insurance company is going to aggressively defend me and my reputation. I want an insurance company that has the financial strength to provide the best defense, and I don't want my insurance company to settle a case without my consent. It's something I hope I never experience, but if I do, I'm grateful you worked so diligently to address these concerns so I know what to expect. Thank you for providing the protection that helps me worry less about a frivolous lawsuit, and concentrate on my patients.
Bellefontaine Radiologist Associates.
Dr. Hassan Semaan, M.D., Radiology
CoverLink Insurance came highly recommended by a physician that I greatly respect. After careful consideration, I decided to have CoverLink work on my malpractice insurance renewal. In a short amount of time, I was provided with a full proposal that was a substantial improvement from my current coverage.
The knowledgeable professionals at CoverLink answered all of my questions, and made the transition to my new insurance company very simple. They handled the cancellation of my previous policy and covered every detail so I could rest easy knowing I had the protection I needed.
Mid-Ohio Medical Specialist Inc.
Dianna McGlone, Office Manager
After the decision to appoint CoverLink Insurance as our representative for our medical malpractice insurance, we have been very pleased with the service we have received. We were able to substantially improve our coverage without increasing our cost of insurance.
In an environment of frivolous lawsuits and declining reimbursements, we are very happy to have CoverLink on our team of trusted advisors. It's important to know we have the protection we need provided by a company that's financially strong, and is aggressive when defending the reputation of the physicians they insure.
O'Brien Homes
Teresa O'Brien, Vice President
Initially, I was concerned about a new agent handling the insurance needs for my business. I was worried about securing the best coverage for the premium I was paying.
I decided to give CoverLink Insurance a chance to work on my coverage needs, and I'm glad I did. Now I know you do a fantastic job! You improved my insurance protection, increased my coverage by more than $1 million, and showed me ways to significantly reduce my annual premium.
Today, I highly recommend CoverLink Insurance to any business that's looking to improve their insurance coverage and reduce their insurance costs.
Thank you for your hands-on approach, for increasing my protection, and for reducing my cost of insurance. I am very appreciative of our relationship, and the value you have provided.
Shale Partners
Spencer Hale, Vice President
On behalf of Shale Partners, Ltd. I want to personally thank CoverLink Insurance for continually providing exceptional service. It is extremely important for our company to know with confidence that our business is being properly protected. If there has ever been a question regarding our coverage, the team at CoverLink has always been quick to respond and guide us accordingly. With so much at stake, it is comforting to know that in a time of need, my insurance agent will do everything feasible to ensure our company is operational as soon as possible. Due to the successful relationship that has been created through quality support and service from CoverLink Insurance, I would not trust our business with anyone else.
Humble Construction Co.
Lance Humble, Vice President
We have trusted CoverLink Insurance for more than 20 years to protect our business and keep our operations moving forward in the event of a catastrophic loss. Their unique, hands-on approach, attention to detail and sound advice has saved us hundreds of thousands of dollars in uninsured claims.
In today's business environment, we feel extremely fortunate to have CoverLink Insurance as a valued partner and advisor. Over the years, they have structured an insurance and bonding program that, beyond a fair price, has solved many of the issues that put numerous other companies out of business.
We consistently recommend businesses to CoverLink Insurance, but not just any business. We understand the value and competitive advantage provided by our insurance agent, and we know the quality of the clients CoverLink Insurance chooses to work with. Therefore, we recommend those businesses considered best-in-class that operate with the highest degree of ethics and integrity.
If your business has the opportunity to work with CoverLink Insurance, we suggest you take full advantage of all they have to offer. Identifying exposures that could put you out of business and then providing solutions to those issues is worth substantially more than the premium you will pay.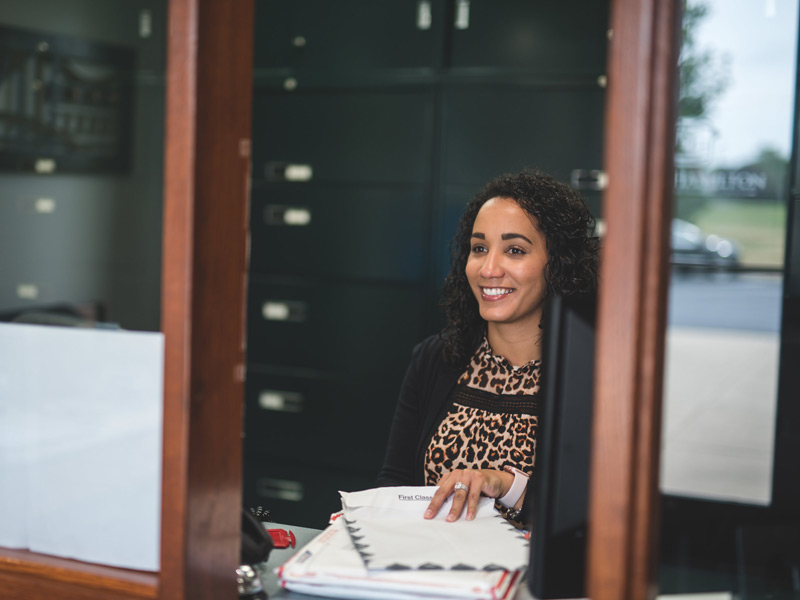 Thanks to the team at CoverLink for your dedicated, personal service in providing my insurance solution. Your professional staff made the process quick and easy and provided superior coverage for my needs at a reasonable price.