Trusted advice and insurance solutions to protect what matters most.
Disability Insurance is often referred to as DI or income protection. The basis of this coverage is to protect the insured (you) in the event you suffer a disability that hinders your ability to earn an income, or if your income is reduced because of the disability. And since statistics show that a disabling accident occurs in the US once every second, you might want to consider why Disability Insurance makes sense for you.
When most people think of insurance, two types of insurance come to mind: that which covers your possessions and that which covers your assets if you cause harm to someone else.
But what about you? What if you get sick, injured or even die? How do you protect yourself and your family in these instances?
Remember, insurance is a game of "What if?" So ask yourself these questions:
What happens if you suffer a serious illness or injury that results in major medical bills and significant lost work time?
How do you and your family pay expenses if you are unable to work for an extended period of time?
What happens to your family if you die?
These are obviously not pleasant thoughts, but remember that "What if?" is a game about worst-case scenarios. Disability insurance will protect you if you're sick or injured and unable to work.
For more information about Disability Insurance, visit our Resource Center or contact one of our Licensed Advisors, we're here to help!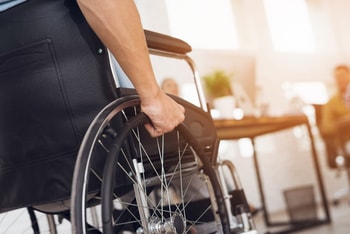 "CoverLink is excellent in terms of customer service. Willing to listen, offer solutions & make the process of changing insurance companies as simple as possible. Very pleased thus far."
ELIZABETH FRAIM
Indianapolis, IN