Rental Dwelling Insurance
Trusted advice and insurance solutions to protect what matters most.
Rental Dwelling Insurance, often referred to as Landlord Insurance, is a policy specifically designed to meet the needs of those who rent out a home they own. These policies typically cost more than a standard homeowners policy because landlords require more protection compared to an average homeowner.
Rental dwelling insurance can appear to be very similar to homeowners insurance, but don't be fooled, there are important differences that could make a huge impact on your financial security if you're not aware of these differences.
The rental dwelling policy is typically used to insure investment or rental properties where the owner is not worried about the contents inside the dwelling.
The policy will cover the structure and attached items such as appliances. In addition, the owner can choose to provide a specified limit for loss of rental income. However, the most important difference can be found in the liability section.
Many rental dwelling policies provide no liability coverage. That may seem strange, but it's a fairly common practice among insurance companies. Why? They want to insure your house in addition to your rental dwelling, so they require liability coverage for the rental dwelling to be added to your homeowner's policy.
Tip. Make sure you're working with an experienced agent since your liability exposure is often much greater than the dwelling exposure. Make sure you review your policy thoroughly to determine if liability protection is included or if you have to extend liability coverage to the rental dwelling from your homeowners policy.
On the other hand, you don't have to worry about contents of a tenant; they need purchase their own renters policy to protect their belongings.
Tip. As the landlord, you should require each of your tenants to obtain renters insurance to protect their personal possessions. These items are not covered by your Rental Dwelling Insurance, and requiring your tenants to have their own renters insurance can help avoid disputes in the event of a loss to the tenant's belongings.
If you have questions or concerns about your rental dwelling insurance, contact one of our licensed advisors. We're here to help!
To learn more about your insurance protection, visit our Resource Center.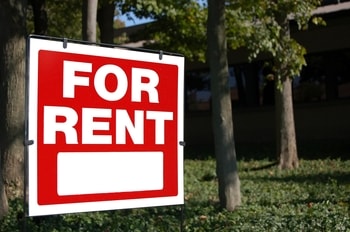 "I have been with CoverLink Insurance for over 20 years! Marilyn has always been available for any questions or urgent situations! When was the last time you called a business and an actual person answered the phone nowadays? CoverLink still understands the importance of personalized care. Thanks Marilyn and CoverLink for the awesome customer service!"
MELISSA PETERSON
Dublin, OH