Trusted advice and insurance solutions to protect what matters most.
Renters Insurance continues to be an overlooked, yet cost-effective option when it comes to protecting your personal belongings. In a recent study, only 37% of renters indicated they had Renters Insurance even though the cost of an average Renters Insurance policy has remained consistent over the past 10 years at roughly $200.
It's one of the most commonly repeated myths about insurance. Renters don't need insurance because their landlord's policy provides coverage for the renters' property.
No, it doesn't. Further, if someone slips and falls in your apartment or rented home, your landlord's insurance usually won't provide any coverage for you if you are sued.
Renters-insurance is basically like homeowners coverage without coverage for the structure.
Note. Renter insurance provides coverage for your possessions, and for liability if you are sued by someone injured while on your premises. Renters insurance also covers any of your possessions when they are away from your residence, including in your car.
In addition, renters policies provide what are called additional living expenses. If some catastrophe covered by the policy – fire or tornado for example – makes the place you are renting uninhabitable, the policy will pay some of the costs you incur to live somewhere else while the residence is being repaired.
The coverage is usually limited to either a specific period of time, say 12 months, or what the insurance company considers a "reasonable length of time." Also, there is a cap on the amount of additional living expenses the insurer will pay, usually a percentage of the total property limit.
Like homeowners insurance, renters policies do not cover damage or losses resulting from flooding, landslide or earthquake – although it is possible to buy coverage for these risks separately.
Tip. Like homeowners, you as a renter should have a written and visual inventory of all of your possessions. For items of significant value, you should write down the model numbers, serial numbers, date of purchase and price. Make a written copy of your inventory and keep it at another location, along with your photographs and/or video of the items. A safe deposit box is a good place to keep such records.
Note. If one of your "possessions" is a dog, you may find it more difficult to get coverage, particularly if that dog is a Rottweiler, Pit Bull or Doberman.
Tip. Finally, remember that many insurance companies give discounts to those who have multiple policies with a given insurer. If at all possible, try to combine your Renters Insurance and your Auto Insurance with the same insurance company to maximize your savings.
For more information about Renters Insurance, visit our Resource Center or contact one of our Licensed Advisors, we're here to help!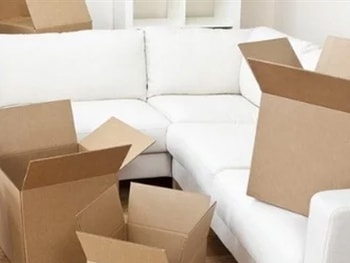 "Thanks to the team at CoverLink for your dedicated, personal service in providing my insurance solution. Your professional staff made the process quick and easy and provided superior coverage for my needs at a reasonable price."