Trusted advice and insurance solutions to protect what matters most.
Flood Insurance is a relatively simple policy; it only provides coverage for losses resulting from a flood. Nationwide, it's estimated that only 20% of American homes at risk of a flood actually have insurance. Potentially more alarming is that according to The National Flood-Insurances Program, nearly 20% of flood-insurance claims come from moderate to low-risk areas. The fact is, very few of us are immune from the risk of a flood.
Many insureds believe coverage for losses caused by flood are covered under their homeowners, renters, or condo insurance policy… unfortunately, they're not. Losses caused by a flood are customarily excluded on these policies.
For most people, this is not a major concern. How likely are you to have a flood, right? But who expects to have a loss of any type? Most people don't plan on having a loss and filing a claim under their insurance policy. However, when a loss does occur, even a flood loss, you don't want to be on the hook for the entire loss amount.
Luckily, It's available in the State of Ohio and in most of the states that we service. The state of Ohio, for example, is divided into floodplains (essentially, how likely a certain area is to flood), and those areas more prone to flood are likely to purchase flood-insurances. However, the Ohio Insurance Institute estimates that only 10% of the structures in Ohio's floodplains are protected by flood-insurances.
Tip. Find out what floodplain you're in. Many people don't realize how susceptible their property is to flood, and remember, we're all in a flood zone.
If you determine you need flood-insurance, there are several options available to you:
Coverage for homeowners to protect their house and their personal property
Coverage for renters so they can protect their personal property
Condominium unit owners can purchase coverage to protect their condo and their contents
(but check your condo contract, your association might already have purchased flood coverage)
Flood insurance is provided by the National Flood-Insurance Program so there are standard restrictions and guidelines when it comes to purchasing a policy. Make sure you talk to an experienced insurance agent that can help you purchase the policy that's best for you.
Note. Flood-insurances is not cheap. The ultimate cost will depend on the amount of coverage you need, but keep in mind, flood losses tend to be fairly large. According to the National Flood-Insurance Program, the average claim amount is $38,000.
It's worth noting, the National Insurance Program estimates that 90% of all natural disasters involve flooding so it's certainly a coverage to consider when reviewing your overall protection.
For more information about Flood-Insurance, visit our Resource Center or contact one of our Licensed Advisors, we're here to help!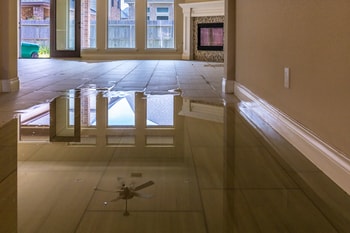 "Our stress factor was significantly reduced when the competent staff at CoverLink transitioned our coverage from another company. Thank you for your personal and prompt research to answer a myriad of questions. It was delightfully simplified."
MARJORIE GILLESPIE
Newark, OH