Health insurance or medical insurance is incredibly important to have and yet it can feel complicated and expensive for many seeking it out. According to an article published by the Yale School of Management last year, sixty percent of Americans under the age of sixty-five are covered by private health insurers. And yet, finding affordable health insurance companies in Ohio, or anywhere else in the country, is a challenge.
This blog article will explore why health insurance is so expensive and provide a comprehensive guide to help you navigate the industry and find the most affordable medical insurance company. For instance, cheap insurance can seem attractive as you begin to look at your options, but cheap can often be expensive in the long-run. Find out why this is the case and how you can best get you and your family covered, below.
Why health insurance is expensive
One of the big reasons why health insurance is so expensive for the privately insured, is that the cost for hospitalization, surgeries, medical scans etc., is negotiable between private insurance companies and the healthcare providers. This makes for a huge variance between geographic regions and hospitals all across the country. Price is therefore the driver, the focal point that changes with each health insurance company and every hospital. For example, a Yale Insights article states that "Across the country, the price of a knee replacement can vary by up to a factor of 17 — the most expensive hospital is 17 times as expensive as the least expensive hospital."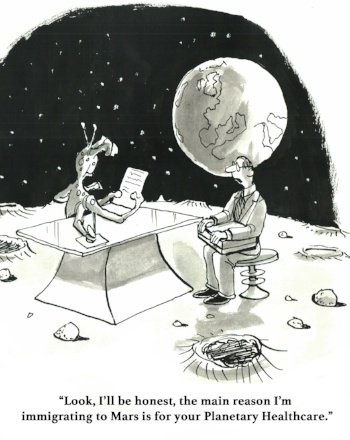 For Medicare patients, on the other hand, cost for treatments are regulated by the government and do not vary. What makes some parts of the country more expensive for Medicare is that they offer more care. They may take the time to do an extra MRI for instance. Here, it's the quantity of care that drives the industry, not the price. But with sixty percent of the population choosing private health insurance for better care, and more comprehensive coverage, prices are very high. Healthcare providers set them, and thus the insurance companies must raise their premiums to match the costs.
These are some of the reasons why health insurance premiums are so expensive, and can vary significantly in price. Healthcare reform has made it easier to find medical insurance, but it can be time consuming and difficult to navigate on your own.  Getting a trusted insurance advisor is helpful when choosing an insurance provider. However, it's always a good idea to start by educating yourself on what you're looking for so that you can make informed decisions.
Check out our insurance resource center for more in-depth information on insurance with our free ebooks and articles.
Tips for finding affordable medical insurance in Ohio
Whether you're looking for affordable medical insurance companies in Ohio, or in another state, there are certain valuable considerations to keep in mind that will help you find the best coverage. When you're properly covered, you can rest assured that if an illness or medical emergency arises, you won't have to drain your savings or go into debt. The following are some tips that will help you navigate this world and find what's best for you and your family.
1. Know what you spend on which medical expenses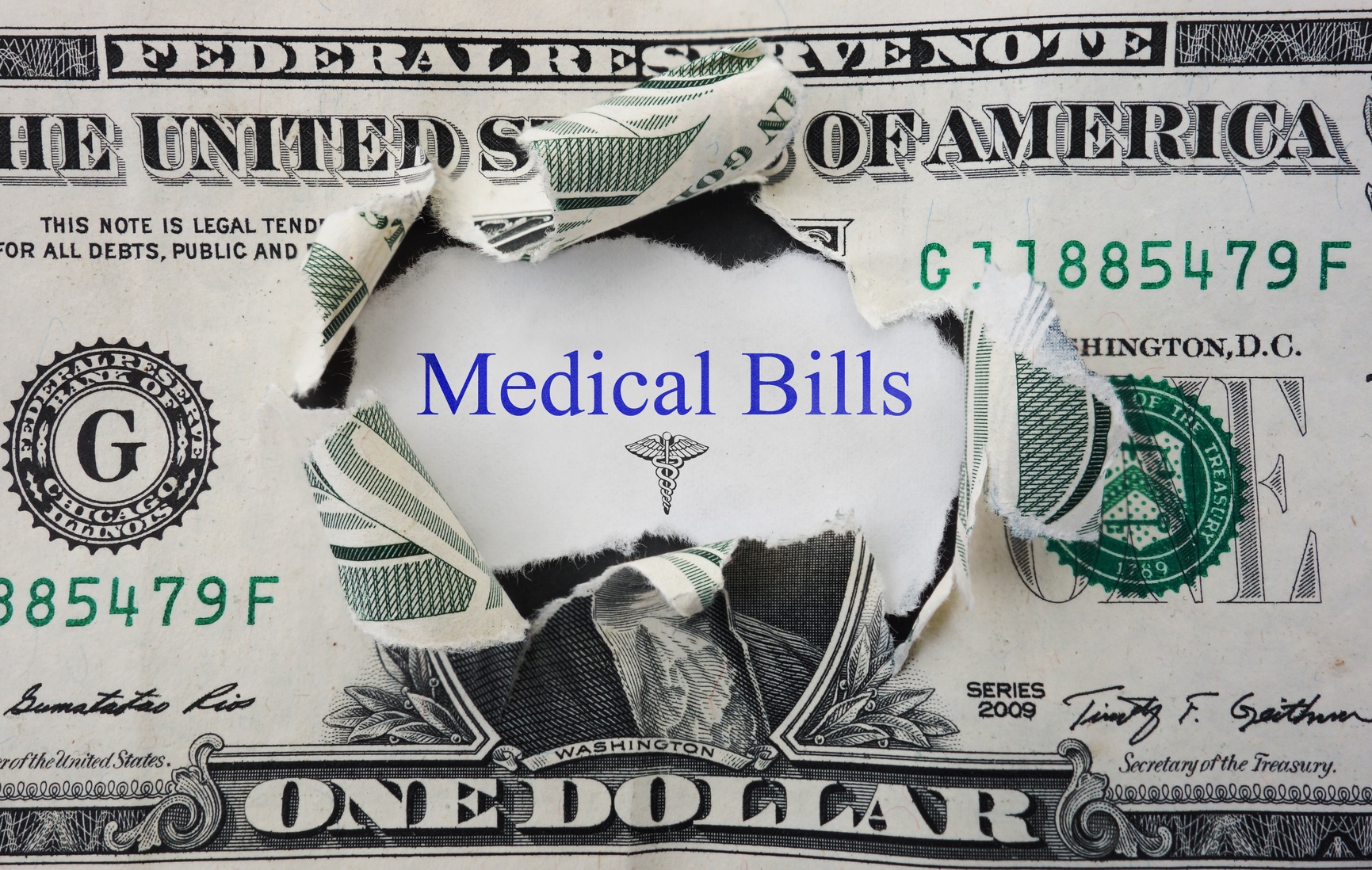 One of the best places to start as you begin your search for an affordable health insurance company, is to take a careful look at what medical expenses you typically incur and with which providers. For instance, do you mainly get annual check-ups at your family doctor with the occasional physical therapy session? Or do you seek out chiropractors, acupuncturists, massage therapists or physiologists on a regular basis? How much money do you spend at each provider?
Even if you don't have exact numbers for each healthcare service you use, a rough estimate can be very helpful as well. This will give you a place to start as you begin to look at what medical insurance plans are out there.
It's of course important to know that another key reason for having health insurance is to have coverage for emergency medical situations. According to WebMD, there is a 1 in 5 chance of someone between the ages of 25 and 44 needing to go to the Emergency Room and 1 in 4 people who are uninsured end up losing all of their savings to medical bills. Therefore, no matter your age, you want to be covered if you're in an accident or have to spend time at a hospital. These are not the kinds of events we can predict, and yet because they are very expensive when they do happen, it's essential we are covered for them.
2. Know the impact of the Affordable Care Act in your state
Politics aside, and despite the fact that times are somewhat uncertain with the changing administration in the White House, it's still worthwhile to know what this act has done with health insurance in your state.
Due to the Affordable Care Act, there are now a number of areas that all health insurance policies must cover. Whether or not this act remains in affect, knowing these foundational areas of coverage can help you in determining your own coverage. These areas include the following:
Outpatient care
Emergency room visits
Inpatient care in a hospital
Care before and after a baby is born
Mental health and substance use services
Prescription drugs
Lab tests
Certain preventative health services
Dental and vision care for kids
Services that help deal with a chronic condition or disability
Coverage of these areas still vary under the act, especially in deductible amounts and annual limits, but every plan currently must include all of these to some degree or another. So when you take stock of how much you already spend on health services, consider these foundational areas. In addition, it's worth noting which services you use that are not included here, so you know what you may want to add to your plan. Even if this act is repealed, taking stock of these basic areas of coverage is a good place to start when determining what kind of medical insurance you need.
3. Shop around for the most affordable health insurance 
Since the medical health insurance landscape is quite complex and varies considerably from one health insurance company to the next, it's important that you don't just select the first medical insurance company that seems to offer reasonable rates. It's worth taking the time to shop around and compare not only companies as a whole, but also individual plans. Research the market averages in your area to get a sense of what others are paying, and then take into account the kind of coverage you want. It could be that the average buyer is not seeking the kind of coverage that is right for your healthcare needs. Another thing to note is that medical insurance costs are not only made up of your monthly premiums. Different plans have very different deductible amounts for certain services. You must take the time to calculate in these costs as well to get a real sense of how much you would be spending.
4. Pick the medical insurance plan that best fits your individual situation

Aside from knowing what health services you use the most and therefore which ones you need to be covered for, you may want to consider joint coverage with your partner or a family plan that includes your children. Often these package plans can save money for your family. However, it's worth really looking at the pluses and minuses of these joint plans before committing to one.
Sometimes they aren't the best deal for your situation. Looking into all these details and seeing how they fit into your situation will pay off in the end. If you've looked into this ahead of time, it's always easier to know when you need to change your coverage. If you have a baby or move, you know the coverage you have and can better see how you need to adjust it when your life changes in certain ways.
5. Work with an independent health insurance advisor

All of the tips above can help educate you about the health insurance landscape, but often times it's still well worth it to find an independent health insurance advisor in Ohio or somewhere close to where you live. These advisors can help you figure out what the best coverage is for you, and they can get proposals on your behalf from many different medical insurance companies. One of the most useful aspects about consulting an independent advisor is that they take you through the options, step-by-step, and ensure that you understand everything well. It's essential to find an independent advisor since they aren't bound to one insurance company and its products. Smaller health insurance agencies in Ohio also allow for more personalized attention. When tailoring your insurance to your situation is so important, going with a smaller agency can make all the difference.
By following this guide and seeking out an independent health insurance advisor, you will be well on your way to being insured. When you have done your research, the reassurance of being well covered is great! Allow Hill & Hamilton independent advisors to help you.
Medical Insurance Ohio
At Hill & Hamilton, we care deeply about our clients. We want to be there to pick up the pieces when tragedy strikes their lives. We exist because of our unwavering commitment to, and compassion for, our clients. For us, its about people, not policies. People have assets to protect. People have loved ones they care for. People have dreams to pursue. We believe it is our responsibility to safeguard the people we care about.
"What separates them from other providers is that it feels like I'm working with an insurance consultant, not a salesman. They understand business and how to make their client's lives easier, which seems to be a fading trend in the service sector."
– Greg Aler