In a recent survey conducted by Chubb Insurance Group, nearly 40% of respondents reported they had experienced some form of water damage to their home. The survey also found that few homeowners are doing all the things they could in order to avoid water damage to their homes.  According to the survey:
31% never inspect washing machine hoses
36% do not inspect toilets
61% do not inspect water heaters
97% do not have a moisture or water detection system
Most water damage claims result from accidents that occur within the home, not from weather-related events. In 2010, the average cost of these claims was a little more than $4,000. The Chubb survey noted that more than 50% of respondents did not have enough coverage to deal with potential water damage.
Water restoration experts recommend property owners do the following immediately after water damage occurs:
Remove as much water as possible by mopping and blotting the saturated area
Wipe furniture to remove excess water
Place aluminum foil between furniture legs and wet carpet
Prop up wet furniture cushions for even drying
Lift drapes off flooring, loop through a coat hanger and hang on curtain rod
Remove wet area rugs
Turn on the air conditioner if damage occurs in summer
Move valuable paintings, art objects and photos to a safe and dry place
Open closet doors, furniture drawers and luggage to aid in drying
Remove any wet fabrics and dry immediately
Hang furs and leather goods to dry separately at room temperature
One very important fact to keep in mind is that coverage for damage caused by water backing up in your house is NOT typically included on your homeowners policy.  Often times, coverage for water damage can be added for an additional cost.
Additionally, there's a difference between water damage caused by leaking pipes (usually covered by your homeowners policy), water backing up through sewers or drains (usually not covered by your homeowners policy unless you have elected to add this coverage, and water damage caused by a flood (only covered if you have a specific flood policy).
Curious about what you can do to prevent 15 common homeowners insurance claims?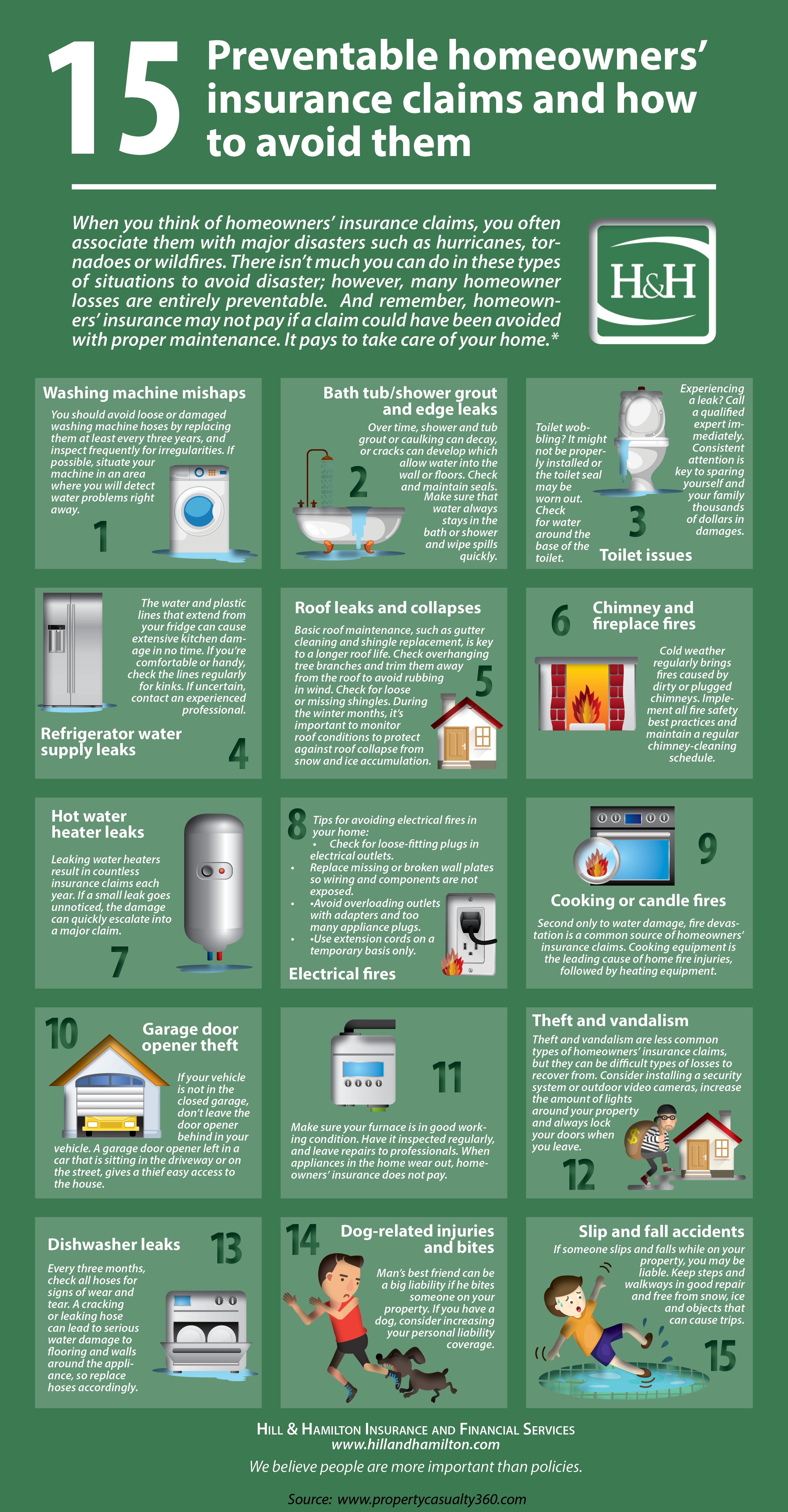 If you would like to review your coverage as it relates to water damage, give us a call… we're here to help!