Protecting your home from electrical hazards cannot only reduce the risk of a fire occurring in your home, it can also protect the lives of your loved ones and help keep your homeowners insurance premiums from drastically increasing. We thought you might like to hear some of these life saving ideas:
Have your Furnace and A/C Cleaned and Inspected Yearly – Hazardous furnaces and air conditioners are one of the leading causes of electrical related fires, simply because homeowners do not have them inspected annually for faulty wires, torn ducts or leaks.
Limit Use of Cords and Plugs – Simply removing the tangle of cords from behind the couch, under the bed or from behind the entertainment center can greatly reduce the risk of electrical hazards. Move cords to different parts of the wall to separate them or unplug cords that are not in use on a regular basis.
Install GFCI Outlets Where Water is Present – Building codes for newer homes will require that Ground Fault Circuit Interrupters are present for outlets near water, but many older homes do not have these in place. Take the time to change these out or have an electrician do it for you.
Use Proper Wattage Light Bulbs – It seems like a simple task, but some homeowners never even consider whether or not they are using the correct wattage of light bulbs in their light fixtures. All lamps, chandeliers and built in light fixtures come with a tag attached that indicates the maximum wattage. These are not suggestions as high wattage bulbs may degrade the wiring in the light fixtures, which can eventually become a hazard.
Use Surge Protectors and Heavy Duty Extension Cords – If you have a lot of wires in one area, use surge protectors to help reduce the risk of electric shock. It is also helpful to use special, heavy duty extension cords for lots of wires or for larger appliances.
Curious about what you can do to prevent 15 common homeowners insurance claims?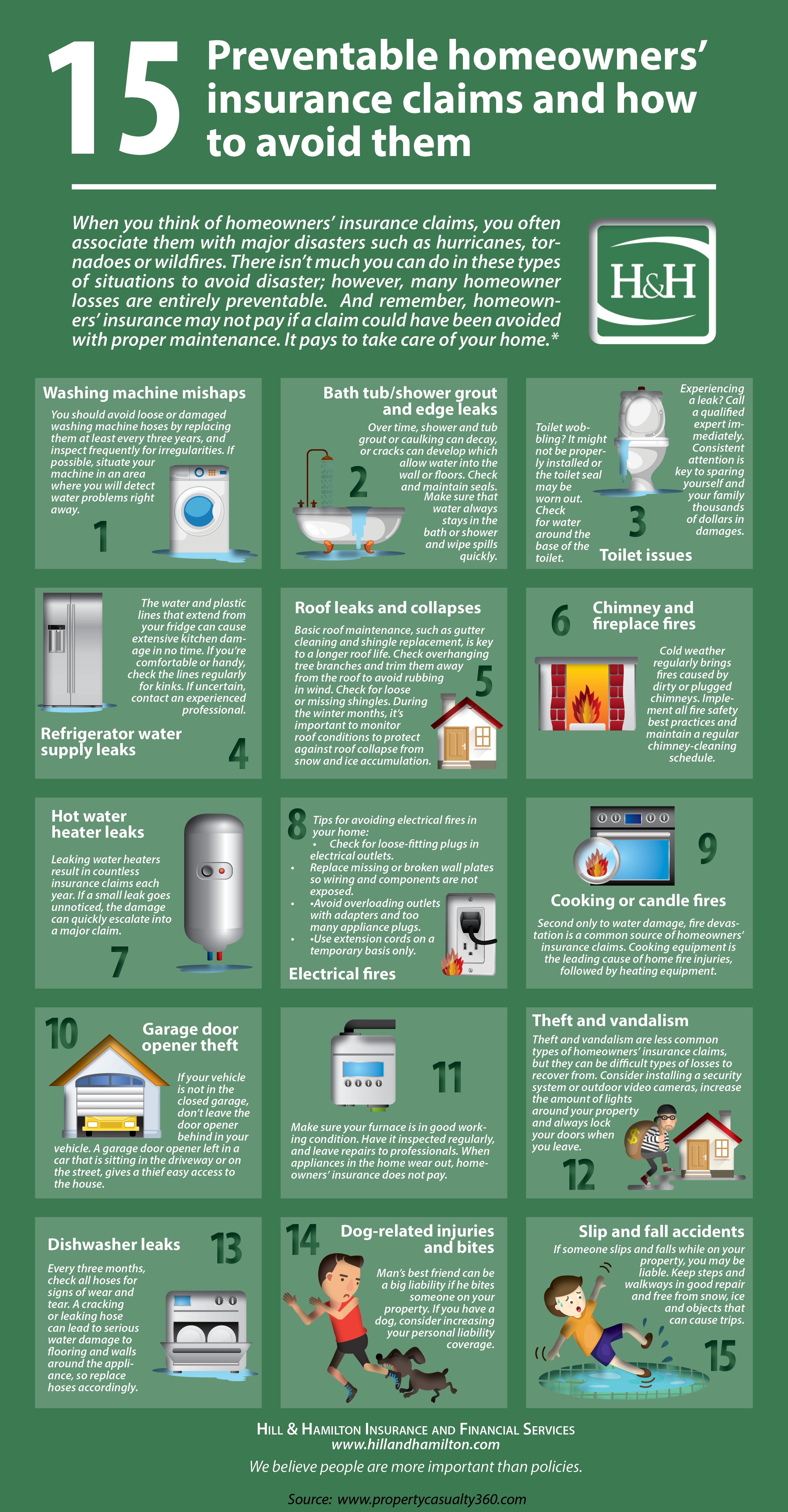 We hope you can use some or all of these tips to help reduce the risk of electrical hazards in your home and to keep your loved ones safe throughout the years to come.